Tired of Being So Busy? Take Control of Your Time.
How often do you find yourself saying "I'm SO busy"? We have the same number of hours in the day as everyone else. So why can some people take control of their time better than others?
"To me, 'busy' implies that the person is out of control of their life." – Derek Sivers, Entrepreneur.
It's true. Life gets pretty overwhelming when your time is controlling you, instead of the other way around. If you're tired of being forever busy, take control of your time with these tactics:
Understand Where Your Time Goes
Document where all your time actually goes. For one day, write down (or use a free timer like Toggl) to see how much time you spend: checking emails, travelling, sleeping, watching TV, going to the gym, chatting on the phone, checking Facebook, cleaning, eating etc. You might be surprised to learn how much time gets sucked up by "simple" tasks. For example popping out to grab a coffee every afternoon might take much longer than you think (i.e. 20 minutes x 5 days adds up to an hour and forty minutes each week). So making your coffee at work could save you a decent chunk of time. Or if you sit in peak hour traffic each morning, arrange to start earlier/later to spend less time in transit.
To-Do Lists
At the start of each week, jot down everything you need to accomplish. Each morning, write down each item that needs to be done that day (the Bullet Journal approach might work for you). Prioritize the order of importance, and if helpful, add the estimated time you think it will take to do each task so you can plan out your day. It'll feel so good checking off those items! Or, reach out to me, and I will mail you one of mine!
Calendars
Whether on your wall calendar, planner, diary, or Google calendar; scheduling appointments increases your chances of getting them done. Your mind is also free to focus on the task at hand knowing you don't have to remember when and where everything else is supposed to happen. (Set notifications to pop up if you need to.)
Schedule Regular Breaks
You know I'm a huge advocate for self care! When we get busy, self care activities are often the first to get axed. But it's so important to take me-time to improve clarity and focus. When you're working hard for long periods of time without breaks, your brain becomes less productive. Know that feeling of staring blankly at your computer screen? Or getting up to do something and completely forgetting what it was? It's a sign to give your brain a break!
Checking Emails and Social Media
These beasts get out of hand FAST! Take control of emails and social media by allocating certain times for checking and responding. Turn off notifications and close browser tabs if you get distracted easily. You could set up a system to reward yourself with ten minutes of social media time each time you complete a major task on your to-do list.
Multitasking
It doesn't work! Studies show multitasking reduces productivity by up to 40 percent! As NPR Science Correspondent, John Hamilton puts it: "The human brain is designed to do one thing at a time…sequentially. We can kind of fake doing several things at a time. But what we're doing is putting one thing on hold while we shift our focus to the next thing and then we're switching back. And every time you switch, there's a little big of a lag. You lose a little something. It takes a little bit longer to get your brain back to where it was." Though it may only be a 30 seconds wasted at a time, it adds up. So no more multitasking. Pick one project and focus on it.
Say No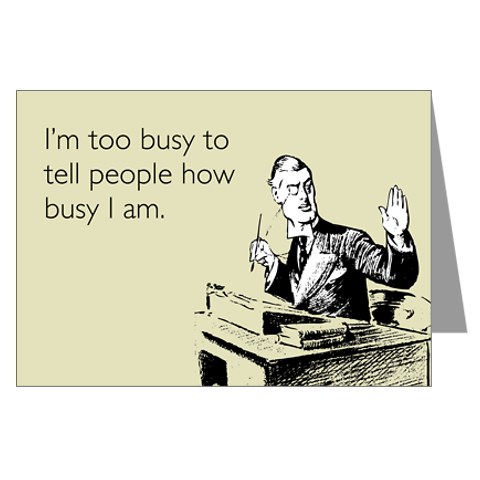 If you're always agreeing to do things for others and your own work isn't getting done, say no. Or if you have a dozen things to do today, but two items that aren't really a priority, cross them off the list. Figure out what's really important and say no to the things that aren't.
What helps you take control of your time? Add your good habits in the comments below!
If you need to take control of more than just your time, email me about my new 12-part Take Control coaching program. This powerful one-on-one program will help you take control of the three key aspects of your life: career, money and relationships. I'll help you uncover and overcome the hidden obstacles holding you back from living the life you really want.